Barnes Porto Cervo embraces a unique philosophy based on the art of living. This philosophy focuses on the importance of fully enjoying life, immersing oneself in the beauty that characterizes the territory of Porto Cervo and the Costa Smeralda. The latter offers a breathtaking environment where every corner conveys a sense of wonder, peace of mind, and harmony. Here, nature blends with architecture, creating an unparalleled landscape. The crystal-clear waters of the sea, the white beaches, and the lush vegetation come together to create an extraordinarily beautiful picture.
The art of living can be realized in this magical place and can significantly enhance the quality of life. A villa in Porto Cervo becomes a personal retreat, a place where one can withdraw whenever desired. Imagine waking up every morning and looking out onto an enchanting scenery, with the sound of the sea caressing your soul. The experience of living here becomes a constant invitation to slow down, savor the small pleasures, and dedicate oneself to one's own happiness.
Furthermore, spending holidays in Porto Cervo offers a unique opportunity to recharge your energy. Far from the stress and bustle of daily life, this charming place allows for restoring inner balance. You can indulge in long walks on the beach, engage in water sports, explore the surrounding natural wonders, or simply relax on the terrace while enjoying a spectacular sunset, for moments of absolute rejuvenation.
The local gastronomy provides an additional reason to immerse oneself in this philosophy of the art of living. Porto Cervo's restaurants offer a variety of exquisite dishes that showcase the authentic flavors of the region. From fresh seafood to Sardinian culinary specialties, every bite is a unique culinary experience that satisfies the senses and nourishes the soul.
Ultimately, Sardinia represents a place where the art of living becomes a tangible reality. A perfect combination of pristine nature, captivating architecture, and luxurious lifestyle. Whether you are seeking a permanent residence or an unforgettable vacation, Porto Cervo offers everything you could desire to live life to the fullest and create precious memories. Be ready to be enchanted by this extraordinary destination and seize all the opportunities it offers to embrace the art of living in all its beauty.
>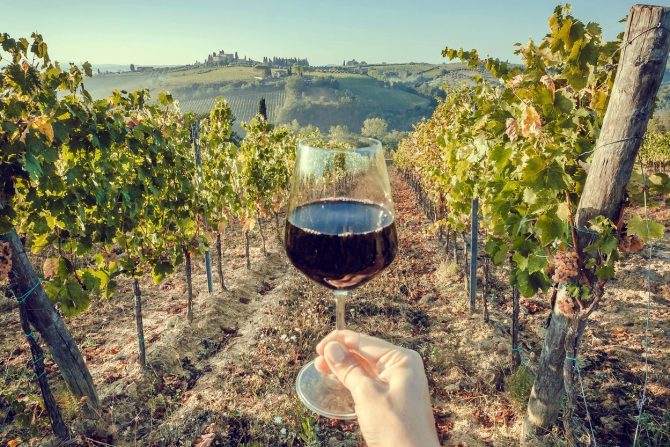 Vineyards
Italy is a land recognized for its exceptional wines, and Sardinia is no exception. This splendid island is famous for its delicious wines, including Cannonau, Vermentino, and Carignano, just to name a few. If you're passionate about wines and wish to explore the beauty of Sardinian vineyards, you can organize visits to local wineries. During these visits, you'll have the opportunity to immerse yourself in the unique atmosphere of winemaking, discover traditional and modern techniques used, and taste the results of years of dedication and passion.
Visiting vineyards in Sardinia is not only a cultural activity but also a fun and characteristic experience of the place. You'll be able to admire breathtaking landscapes, with hills and vineyards stretching as far as the eye can see, and appreciate the special connection between the land, climate, and varieties of grapes grown. Moreover, many wineries offer complete food and wine experiences, where you can enjoy local delicacies paired with wines produced on-site. This will give you the opportunity to learn about the culture and culinary traditions of Sardinia, enriching your wine tourism experience.
In summary, Sardinia offers a unique wine experience where you can discover delicious wines, organize vineyard visits, appreciate the beauty of winemaking, and engage in a cultural, fun, and characteristic activity of this wonderful region.
>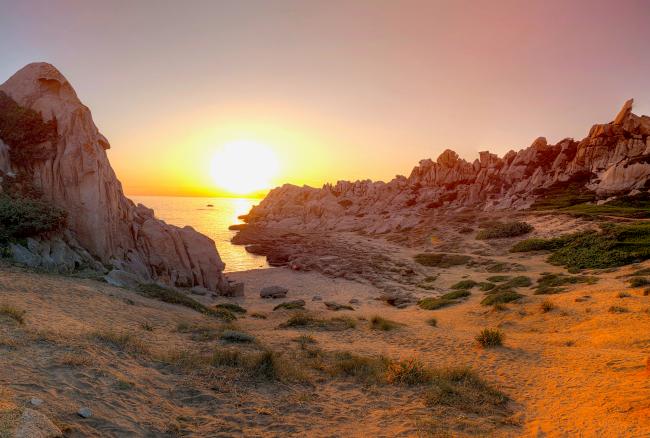 Art of living
The art of living in the beauty and nature of Sardinia promotes physical and mental well-being. This marvelous island offers breathtaking landscapes, a culture rich in ancient traditions, and delicious cuisine. Here, it is possible to connect with nature, relax, and free the mind. Sardinian culture, with its art, music, dance, and craftsmanship, provides inspiration and enrichment. Moreover, Sardinia embodies the idea of "slow living," living in the present moment with calmness and appreciating the small joys of life, reducing stress and nourishing the soul. This is the real art of living.