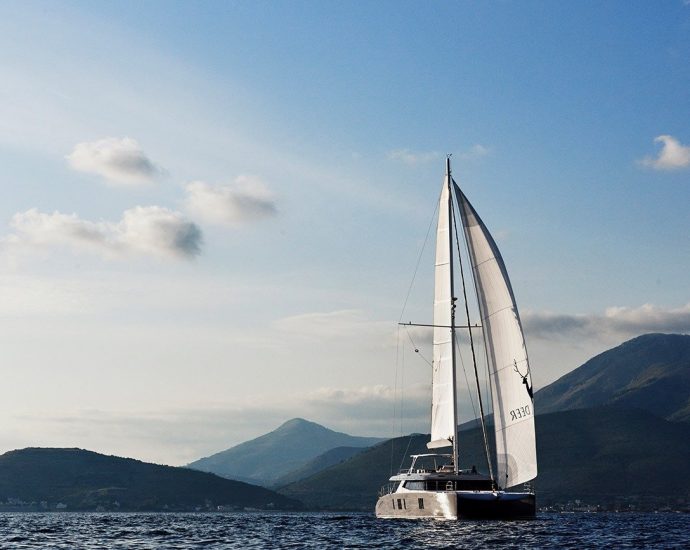 Yacht Charter
BARNES Yachts provides the finest yachts to destinations throughout the world. Thanks to our trusted charter broker team, we are able to provide you precisely what you are looking for. Relax and enjoy the true freedom of chartering your preferred yacht.
Continue reading
Our boats and yacht charter service is the perfect option if you are looking for a unique and unforgettable vacation. We offer you the opportunity to explore the sea in ways that no one else could, discovering exclusive itineraries and otherwise inaccessible locations. BARNES Porto Cervo allows you to immerse yourself in the pure beauty of the places, with access to the clearest and most incredible waters of the beautiful island. You can enjoy breathtaking views while sipping a cocktail, feeling like you're in paradise.
But that's not all, because in addition to yacht rentals, we offer a wide range of additional services. You can have fun with water toys like SUP, Sea bob, and other gadgets, which make the maritime adventure even more exciting. Furthermore, you can indulge in gourmet cuisine with culinary delights that will delight your taste buds, all served by an experienced and professional crew.
Embarking on a yacht rented from BARNES Porto Cervo adds value to your vacation. It's an opportunity to escape the daily routine, immerse yourself in the beauty of nature, and embrace the freedom that only the enchanting sea of Sardinia can offer. Our attention to detail, the quality of service, and customer comfort are the core values that guide our boats and yacht charter service.
So, if you desire an unforgettable maritime adventure, don't hesitate to choose BARNES Porto Cervo's boats and yacht charter service. We guarantee that every moment spent on board will be a unique experience, giving you precious memories and the desire to come back again and again. With our years of experience in the industry, we are ready to offer you a tailor-made luxury experience, with a wide fleet of high-quality boats and yachts at your disposal.
Additionally, our team of expert professionals will be delighted to assist you in organizing every detail of your vacation. From personalized itineraries to reservations for excursions and activities, we will ensure that your every need is met to the fullest. We offer you a range of options, from intimate and cozy yachts to more spacious and luxurious vessels capable of accommodating larger groups.
Come and live an unforgettable experience on the beautiful coast of Sardinia with our boats and yacht charter service. We will be delighted to introduce you to the wonders of this marine paradise and make your vacation one of the most extraordinary in your life.
Our yacht charter service

Large database of yachts available worldwide
Personalized experiences
Tailor-made itineraries
Gourmet cuisine experience
All destinations
Private & corporate prestigious events
Professional selected crew
24/7 concierge service
Pre-reserved berth service worldwide