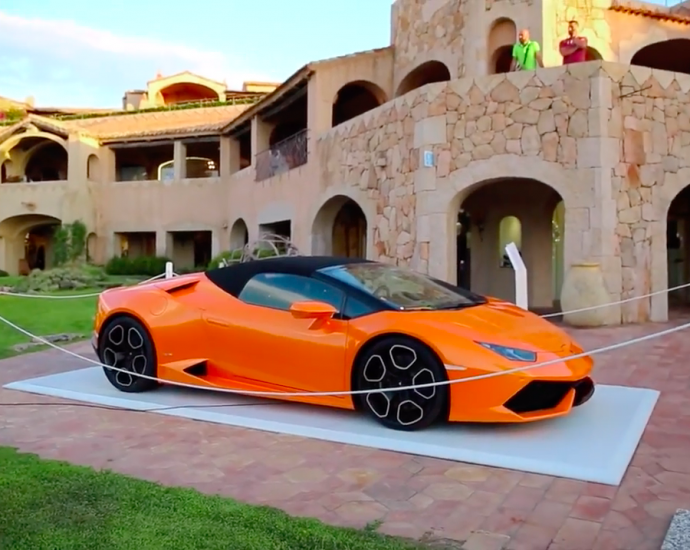 Luxury Car Rental
Rent the most important luxury brands and other sports cars brands for short-term and long-term rental, in Porto Cervo and all Italy.
Continue reading
BARNES Porto Cervo offers you the opportunity to live an unforgettable experience through luxury car rental. Thanks to our partnership with prestigious automakers such as Ferrari, Maserati, Lamborghini, Porsche, and many others, we offer you the chance to fulfill the dream of a perfect vacation through luxury car rentals. We are here to satisfy the desires of dynamic customers who wish to travel with maximum comfort, exploring the magnificent lands of the island aboard exclusive cars.
For those seeking bolder adventures, we provide a wide range of sports cars, including Jeep, BMW, Audi, Land Rover, Mini Cooper, Smart, and many more. These sports cars are perfect for exploring the wonderful coasts of Sardinia and immersing yourself in the pure air of the island, offering a unique experience.
Your comfort and safety are important to us, so we offer magnificent vehicles suitable for every type of customer and occasion. Luxury car rentals can be arranged for both short and medium-long periods, guaranteeing a tailor-made experience at any time. Whether you are planning a short leisure trip or a longer vacation, we are here to ensure an unforgettable journey.
By choosing BARNES Porto Cervo, you will have the opportunity to immerse yourself in the beauty of the island, with the best cars at your disposal. Our selection of exclusive vehicles is meticulously maintained, ensuring excellent performance and a superior driving experience. We invite you to make the most of your vacation in Sardinia, discovering hidden treasures and enjoying unparalleled comfort.
Trust us to transform your vacation into a unique and memorable experience through luxury car rental. We are ready to offer you the highest level of service and accompany you on an extraordinary journey through the wonders of Sardinia. Prepare for your adventure and let yourself be transported by luxury on four wheels.