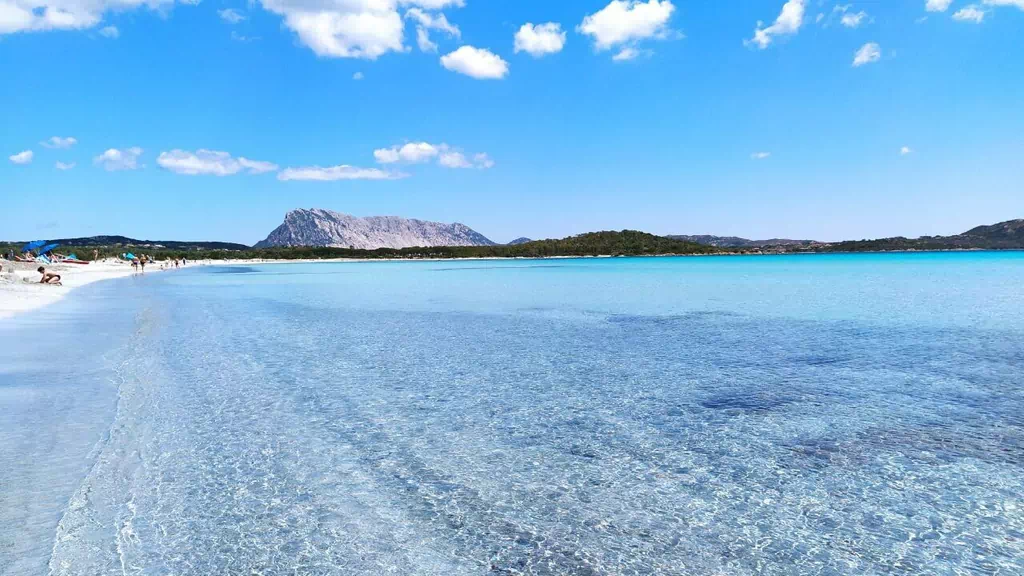 San Teodoro is a charming town located on the beautiful island of Sardinia, Italy. Known for its natural beauty and breathtaking beaches, San Teodoro has become an increasingly popular tourist destination over the years.
The main attraction of San Teodoro is its postcard-perfect beaches. Fine white sandy shores washed by crystal-clear waters create a paradise-like setting. La Cinta Beach is undoubtedly the most famous, with its shallow and tranquil waters making it ideal for families with children. The nearby beaches of Cala Brandinchi and Lu Impostu are equally stunning and offer spectacular views.
In addition to beaches, it offers a wide range of activities for visitors. Adventure enthusiasts can try windsurfing or kitesurfing in the windy sea. Hiking or biking excursions are perfect for exploring the inland, where charming lakes and Mediterranean vegetation can be found.
The center is characterized by a lovely atmosphere. Cobblestone streets, bustling squares with restaurants, and local craft shops create a picturesque environment. Sardinian cuisine is a delight for the taste buds, and many restaurants offer traditional dishes made with fresh fish, cheeses, and local meat.
Besides daytime activities, it also offers a vibrant nightlife. Bars and nightclubs along the coast come alive with music and entertainment, attracting young people and tourists of all ages.
San Teodoro also hosts events and traditional festivals throughout the year. Lucky visitors might take part in local fairs, dance performances, and cultural events that celebrate the island's rich heritage.
In conclusion, San Teodoro is a gem in Sardinia that enchants visitors with its splendid beaches, unspoiled nature, and welcoming atmosphere. This destination offers the opportunity to relax, discover local culture, and live unforgettable experiences. Whether you are a beach lover, an adventure seeker, or a culture enthusiast, San Teodoro will amaze you and leave you with lasting memories.
Properties for sale in San Teodoro
Properties for rent in San Teodoro