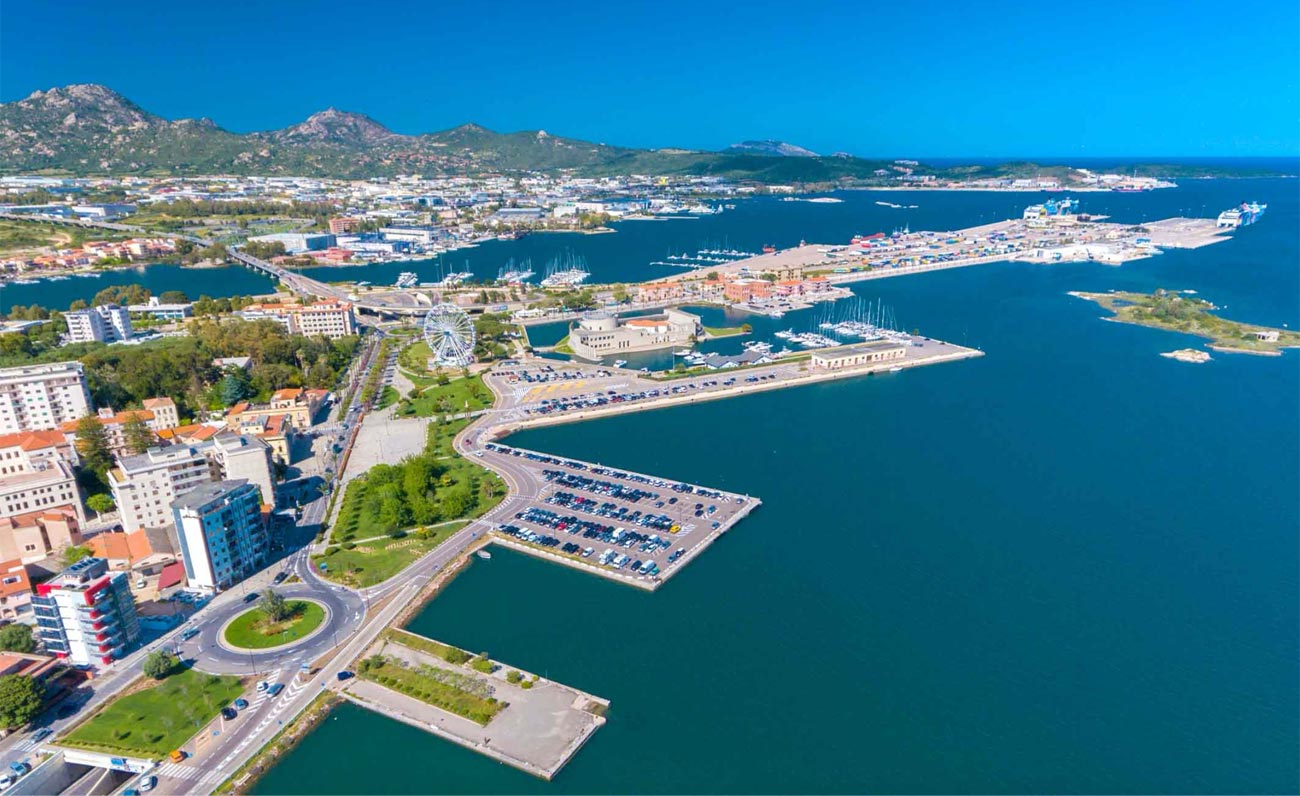 Nestled in the northeastern corner of Sardinia, Olbia overlooks the eponymous gulf, ensconced by the protective embrace of Mount Limbara. As the gateway to the renowned Costa Smeralda, Olbia has witnessed significant economic and demographic growth, now bustling with over 60,000 residents.
The city's position within the Gulf of Olbia presents a myriad of picturesque beaches. To the north, gems like Pittulongu, lo Squalo, Il Pellicano, Mare e Rocce, Bados, Rena Bianca, and Cugnana beckon beachgoers, while the south boasts beauties such as Le Saline, Marina Maria, Porto Istana, li Cuncheddi, and Capo Ceraso. Olbia's marina offers spectacular views of the enchanting island of Tavolara, and within its territorial embrace, Olbia boasts 20 small islands and 4 ponds. The region's mountains, primarily granite, are complemented by verdant cork forests and the dense Mediterranean vegetation. Monte Pinu, Monte Plebi, and Monte Cugnana stand as ideal havens for nature enthusiasts seeking immersive excursions.
Evolving and expanding, Olbia's economy thrives on tourism. This vibrant city is seamlessly connected with the rest of the island and beyond through its airport, port, railway, and road networks. Olbia's port is Sardinia's busiest, leading in both passenger and ro-ro cargo traffic. The city's airport, continually bustling, accommodates over 2.8 million passengers and connects to an impressive 17 countries.
In essence, Olbia isn't just a breathtaking Sardinian locale; it's a dynamic hub with a pulse on the future. For those considering investing in a villa, this city is a prime location, offering both tranquility and connectivity in the heart of Sardinia.