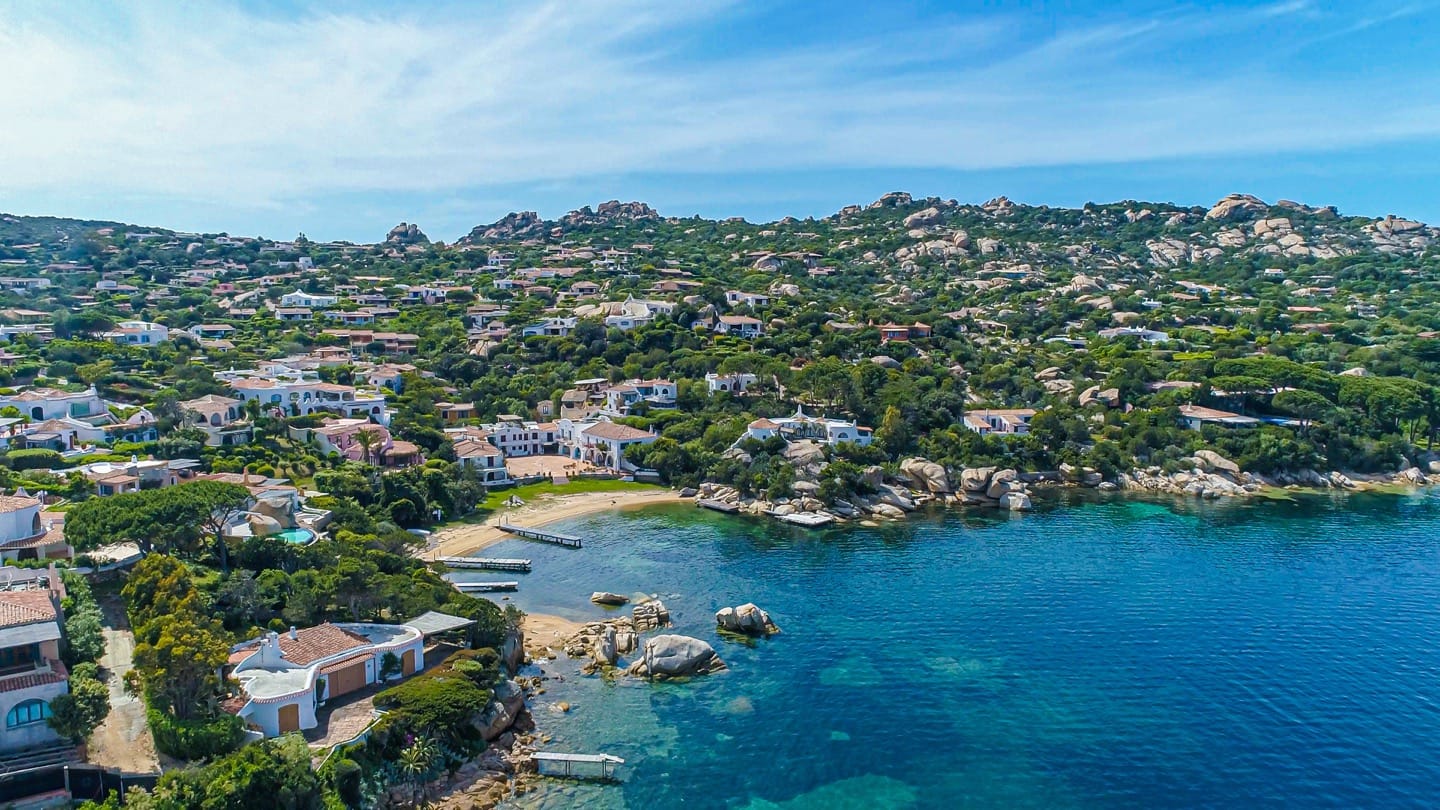 Porto Rafael is a charming gem of Sardinia, a place that reveals itself as an authentic paradise to anyone who visits. It is a picturesque village full of charm, distinguished by its authenticity and tranquility, overlooking the splendid Costa Smeralda. The atmosphere is timeless, far from the frenetic pace of big cities.
The village is a poem of white houses amidst Mediterranean shrubs and pink granite rocks, contrasting with the emerald blue of the sea. Untouched nature intertwines with the architecture, creating a unique harmony. Cobbled streets lead to intimate squares where you can admire breathtaking views of the Mediterranean.
Its charm extends beyond the beauty of the landscape to its rich history. Founded by Count Rafael Neville in 1950, the village still preserves its original style, characterized by discreet elegance and charm. And let's not forget about the Piazzetta, the vibrant heart of the village, where you can sit down to enjoy a coffee or an aperitif, immersing yourself in the Sardinian atmosphere.
The beaches of this magical place are an invitation to discover even more. Fine sand, crystal-clear waters, and spectacular cliffs offer unparalleled panoramas. The marine depths, teeming with life, are a true paradise for snorkeling and diving enthusiasts.
But it's not just a place of peace and tranquility; it also offers a range of activities for those seeking adventure. Hiking or boating excursions, diving, sailing, horseback riding, are just some of the possibilities.
Visiting Porto Rafael means immersing yourself in an unforgettable experience, a journey through natural beauty, culture, and hospitality. It is a place where you can reconnect authentically with nature, away from crowded tourist spots. A perfect destination for those who want to relax, rejuvenate, and live unique moments. Don't wait, discover Porto Rafael!
Properties for sale in Porto Rafael
Properties for rent in Porto Rafael