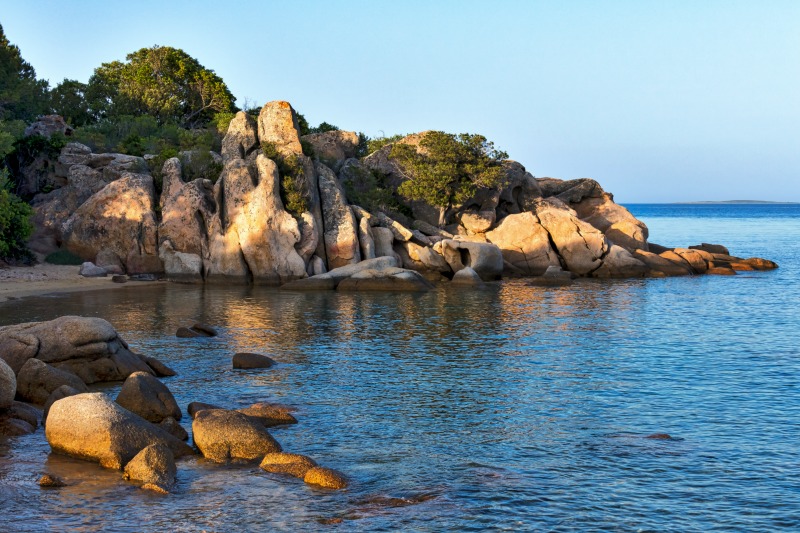 Arzachena is a picturesque town located in the northeastern region of Sardinia, Italy. Surrounded by the extraordinary beauty of the island's natural landscape, Arzachena is a place that enchants visitors with its blend of tradition, history, and breathtaking natural beauty.
One of the distinctive features of Arzachena is its rich historical heritage, evidenced by its archaeological sites. The town is renowned for its prehistoric monuments, including nuraghi, ancient stone towers that bear witness to a millennia-old civilization. Visitors can explore the nuragic complex of La Prisgiona and admire the skilled stone craftsmanship of the nuraghi in Albucciu and Barumini.
However, Arzachena is not just ancient history. The town is surrounded by spectacular landscapes, such as the Costa Smeralda, one of the most renowned tourist destinations in the world. White sandy beaches lapped by crystal-clear waters make this area a paradise for sea lovers. Porto Cervo, a luxury resort located nearby, attracts luxury yachts and visitors from all around the globe.
Arzachena's atmosphere strikes a perfect balance between authenticity and modernity. The historic center of the town features cobblestone streets and cozy squares, where visitors can discover local craft shops, traditional cafes, and restaurants offering delicious Sardinian cuisine. This blend of past and present is also reflected in local festivals and traditions, like the Festival of San Giovanni Battista, which celebrates the community's cultural roots.
Nature enthusiasts will find countless opportunities for hiking and outdoor activities in the vicinity of Arzachena. From mountain excursions to water sports along the coast, there's something for every taste.
In summary, Arzachena captivates visitors with its millennia-old history, extraordinary natural beauty, and welcoming atmosphere. It's a place that offers an escape from everyday life, inviting travelers to immerse themselves in Sardinian culture and enjoy an unspoiled corner of the Mediterranean paradise.
Properties for sale in Arzachena