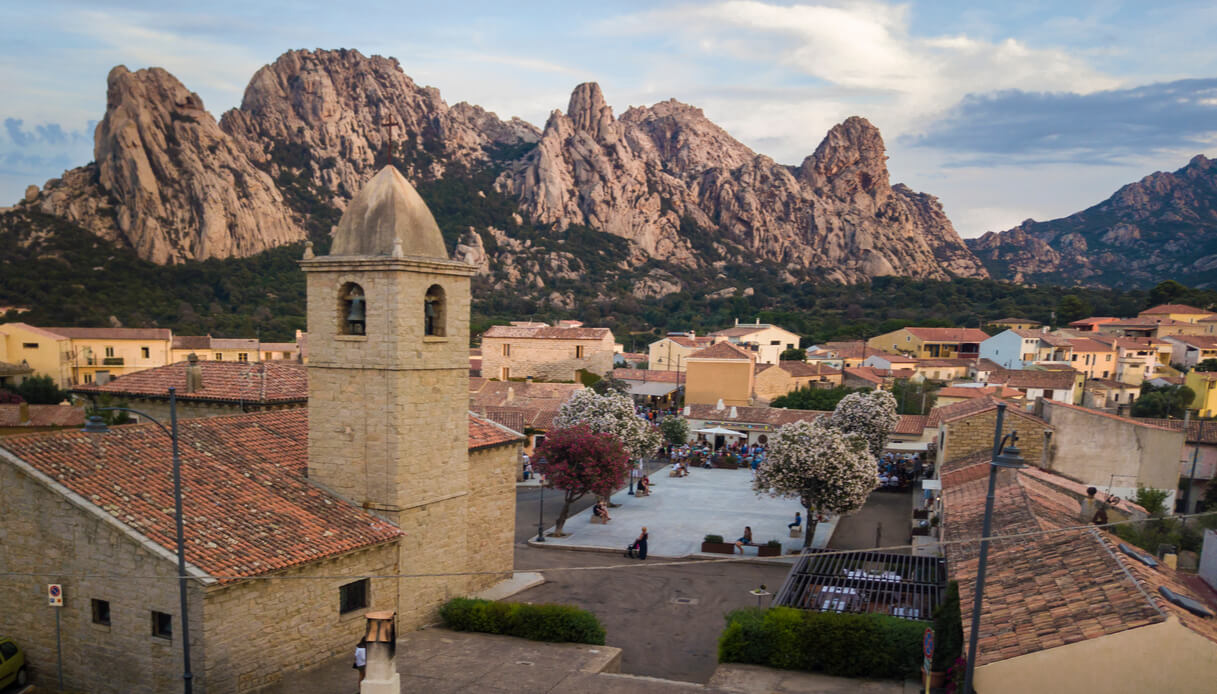 San Pantaleo is a picturesque village located in the Gallura region, in the northeast of Sardinia, Italy. This charming village is known for its breathtaking natural beauty, authenticity, and charming character, making it a favorite destination for travelers seeking a peaceful and authentic getaway. In this text, we will explore the history, culture, and attractions of San Pantaleo in 350 words.
His history dates back centuries, when the village was founded by Gallurese shepherds. These shepherds were known for their simple life and deep connection with the surrounding nature. Today, this pastoral heritage is still evident in the cultural traditions of the village, which celebrate music, dance, and traditional craftsmanship.
One of the main points of interest in San Pantaleo is its central square, where the Church of San Pantaleo is located, dating back to the 19th century. This church is an example of traditional Gallurese architecture and is decorated with beautiful frescoes and sculptures. Inside, visitors can admire the religious and contemplative atmosphere that pervades the church.
But San Pantaleo is also known for its craft market, which takes place every Thursday morning. Here, local artisans display their creations, including jewelry, ceramics, textiles, and art objects. It is an ideal place to purchase unique souvenirs and support local craftsmanship.
His natural beauty is equally impressive. The village is surrounded by granite hills and majestic rock formations, making it an ideal base for hiking and walks in the surrounding countryside. Many of the hikes lead to breathtaking views of the Gallura coast and the islands of the La Maddalena Archipelago.
The nearby beaches, such as Rena Bianca and Liscia Ruja, are famous for their crystal-clear waters and white sandy beaches. They are ideal places to sunbathe, snorkel, or engage in water sports.
Furthermore, San Pantaleo hosts cultural events throughout the year, including music festivals, art exhibitions, and traditional festivals. These events offer visitors the opportunity to immerse themselves in local culture and savor authentic Sardinian cuisine.
In conclusion, San Pantaleo is a hidden gem of Sardinia, a place where history and nature blend into a unique experience. With its cultural heritage, natural beauty, and the hospitality of its community, this charming village is a must-visit for anyone looking to discover the authentic heart of Sardinia. Come to San Pantaleo and let yourself be enchanted by its timeless beauty and authenticity.
Properties for rent in San Pantaleo