Sardinia among the BlueZones: the 5 areas with the longest-lived population in the world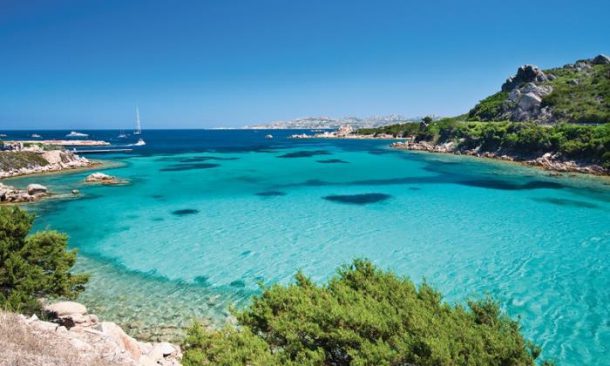 Sardinia, in particular its inland area, was the first of the 5 Blue Zones to be identified in 2004.
What is meant by Blue Zone?
Dan Buettner, founder of Blue Zones, author of reports for National Geographic and best sellers for the New York Times, during his explorations and researches identified 5 areas in the world where it is possible to live well, in health and for a long time: the Greek island of Ikaria and the Japanese Okinawa, the Nicoya Peninsula in Costa Rica, the community of Loma Linda in California and Sardinia.
The concept of Blue Zone was born from the results of demographic data collected and processed by Gianni Pes and Michel Poulain, who recognized Sardinia as the area with the highest concentration of male centenarians in the world.
Subsequently, the other areas characterized by data that revealed a particular demographic longevity were discovered:
– Greater concentration of centenarian women in Okinawa
– Second highest concentration of centenarian men and record for lower death rate in the second age for the Nicoya Peninsula
– In Loma Linda residents live an average of 10 years longer than in the rest of the United States
– The island of Ikaria has one of the lowest rates of mortality during second age and dementia.
The researchers and demographers of Blue Zones, through international anthropological studies and despite the considerable cultural differences, have been able to identify the secrets of well-being and longevity common to these 5 zones, called Power 9:
MOVING NATURALLY: One of the shared elements is the lifestyle. All different contexts of reference assume constant and spontaneous motor activity. No marathon and no gym, just spontaneous movement without mechanical comforts and a little DIY, especially outdoors.
HAVE A PURPOSE: According to studies carried out, having a life purpose would increase life expectancy by about 7 years.
DECOMPRESS: Even the inhabitants of Blue Zones suffer from stress, it is all about knowing how to manage it. In fact, within these areas there are real routines for decompressing at the end of the day. In Okinawa, they take a moment to remember their ancestors and pray. Ikarians take repeated naps and Sardinians a more jovial happy hour in company.
80% RULE: A common feature to all different cultures of the Blue Zones is not to abuse during meals, stopping before full satiety, at 80%. This could be the difference between losing or gaining weight.
PLANT-BASED DIET: The eating habits of these areas are strongly plant-based, in particular legumes, fruit, vegetables and dried fruit.
WINE: Drink moderately, 1-2 glasses a day of wine (especially if it is Sardinian Cannonau), it would benefit circulation and mood. No, saving glasses all week to have 14 drinks on Saturday is not worth it.
FAITH: 258 of the 263 centenarians interviewed within the Blue Zones actively belong to a religious community, regardless of faith typology. According to studies carried out, religious devotion would increase life expectancy from 4 to 14 years.
FAMILY FIRST: Another similarity between the centenarian residents of the Blue Zones is the importance and closeness to loved ones and family. They are often devoted to a life partner (which increases life expectancy by about 3 years) and have invested time and love in their family. This proximity also decreases infant mortality rate.
THE RIGHT CONTEXT: The longest-lived people in the world live in contexts that support and share healthy behaviors. The results obtained from research from the University of Framingham show that attitudes, such as smoking, obesity, happiness and even loneliness are contagious. For this reason, surrounding oneself with people who share positive and healthy attitudes would favor longevity and serenity.
Sardinia BlueZone: Shades and contrasts of colour, vibrations, Mediterranean scrub and scents, quality of food, air, water and wine, culture and historical footprints and energetic granite rocks, Sardinia is a land perceived and appreciated through all the senses. The natural environment is preserved by a proud and protective population, which has never attacked its great natural magnificence. Eating habits, rooted in tradition, are based on the consumption of various foods of plant origin (such as fruit, vegetables and legumes, not to mention dried fruit) and in a lower percentage of animal origin (necessary for essential amino acids), seasoned with olive oil, rich in antioxidants, without forgetting the wine. The union of millenary food traditions and the wholesomeness of air, water and environment make Sardinia the ideal place for the perfect "Stay Home" in long-term situations.
M.C.
BARNES e-Book: Investire in Sardegna