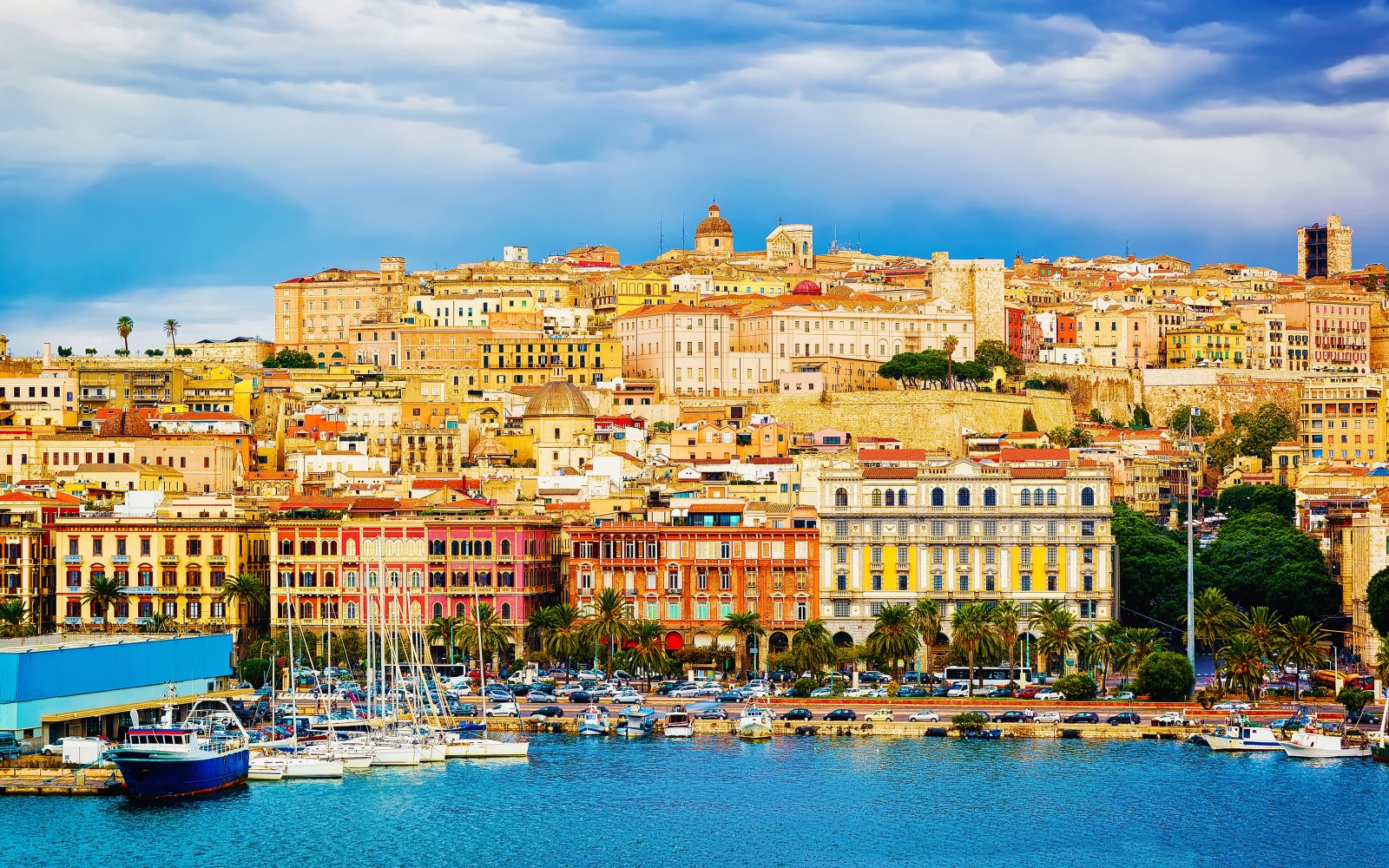 Cagliari is the capital of the beautiful island of Sardinia and is a destination that offers a unique combination of fascinating history, vibrant culture, breathtaking landscapes, and warm hospitality. There are many reasons why hundreds of thousands of tourists visit it every year.
Cagliari is a city rich in history and offers a wide range of historical and cultural sites to explore. Its historic center, called Castello, is a magical place with medieval alleyways, ancient walls, and a panoramic view that stretches to the sea. Here you can also find the Cathedral of Santa Maria, an impressive Gothic structure dating back to the 13th century. Other places of interest include the Roman amphitheater, the Bastion of Saint Remy, and the National Archaeological Museum, which houses a vast collection of artifacts from the ancient Sardinian civilization.
The city is also rich in natural areas, such as beautiful beaches and natural landscapes. Poetto Beach is one of the most famous, with its white sands and crystal-clear waters. It is the ideal place to relax, sunbathe, and take a refreshing swim. Additionally, in the vicinity of Cagliari, there are many other enchanting beaches, such as Chia and Villasimius, which offer spectacular views and activities such as snorkeling and boat excursions.
The city is also known for its vibrant cultural life. Throughout the year, events and festivals celebrating music, theater, dance, and contemporary art are held. The Teatro Lirico, an important cultural institution, offers high-quality opera and ballet performances. Additionally, Cagliari hosts the famous "Cagliari in Jazz" festival, which attracts internationally renowned jazz artists.
Gastronomy is another reason to visit the city. Traditional Sardinian dishes are tasty and authentic, and Cagliari offers a wide choice of restaurants and trattorias where you can taste local specialties such as "su porceddu" (roast suckling pig), "sa panada" (a delicious savory pie in various shapes, filled with meat and vegetables), as well as fregula, sebada, papassini, and much more. Moreover, the city is famous for its food markets, such as the San Benedetto Market, where you can buy fresh and genuine products directly from local producers.
Finally, the hospitality of the people of Cagliari is truly exceptional. The inhabitants are known for their warm welcome and their willingness to make visitors feel at home. Additionally, the city is well connected to the rest of the island and offers a good tourist infrastructure, including a wide choice of accommodations, transportation, and services.
In conclusion, Cagliari is a city that absolutely deserves a visit. With its rich history, beautiful beaches, lively cultural life, delicious cuisine, and the hospitality of its inhabitants, it offers a unique experience that leaves a lasting impression.
Properties for sale in Cagliari