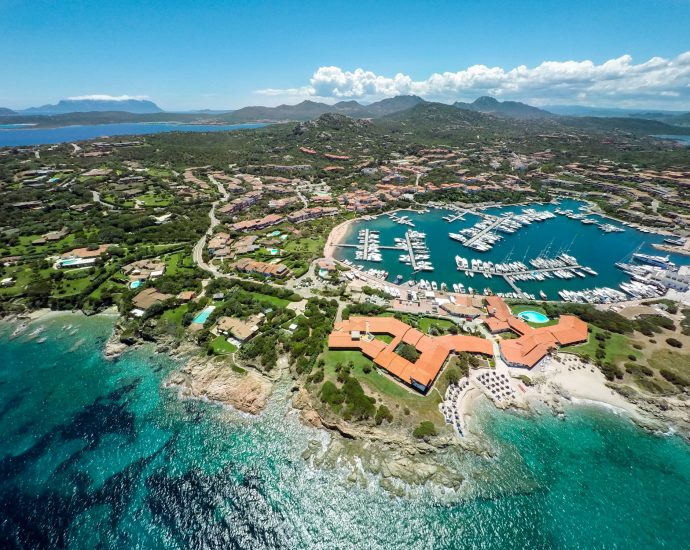 Porto Rotondo is a hidden gem on the stunning northeastern coast of Sardinia that captivates visitors with its breathtaking beauty and enchanting surroundings. This internationally renowned place is an ideal holiday destination for those seeking a perfect combination of luxury, relaxation, and idyllic landscapes.
Located just 15 kilometers north of Olbia, offers a dreamlike setting with its bays of crystal-clear waters, white sandy beaches, and charming coves hidden among the rocks. Its coastline overlooking the Mediterranean Sea provides a true paradise for sea lovers and water sports enthusiasts. From snorkeling and scuba diving enthusiasts to sailing enthusiasts, Porto Rotondo has plenty to offer everyone.
But it's not just its sea that makes it special. Porto Rotondo is also famous for its captivating architecture and meticulously designed details. Its center is a small jewel of picturesque squares, cobblestone streets, luxury shops, and world-class restaurants. Every corner of Porto Rotondo exudes elegance and style, creating a refined and sophisticated atmosphere.
Furthermore, is a true haven for art lovers. The place is home to numerous art galleries and outdoor installations showcasing works by local and international artists. As you stroll through its streets, you can admire a variety of sculptures and artworks that enrich the visiting experience.
For those looking to explore the surrounding nature, Porto Rotondo offers scenic trails that lead to stunning panoramic views of the coast and the surrounding islands. Guided hikes or leisurely walks along the trails allow you to enjoy the unspoiled beauty of nature.
In conclusion, is a place of rare beauty that combines crystal-clear sea, captivating architecture, art, and breathtaking nature. Its elegant and luxurious atmosphere makes it a sought-after holiday destination for those seeking a vacation of relaxation and style. So, if you're looking for an unforgettable experience in one of the most beautiful corners of Sardinia, you shouldn't miss out on Porto Rotondo.
Properties for sale in Porto Rotondo
Properties for rent in Porto Rotondo