Waterfront Property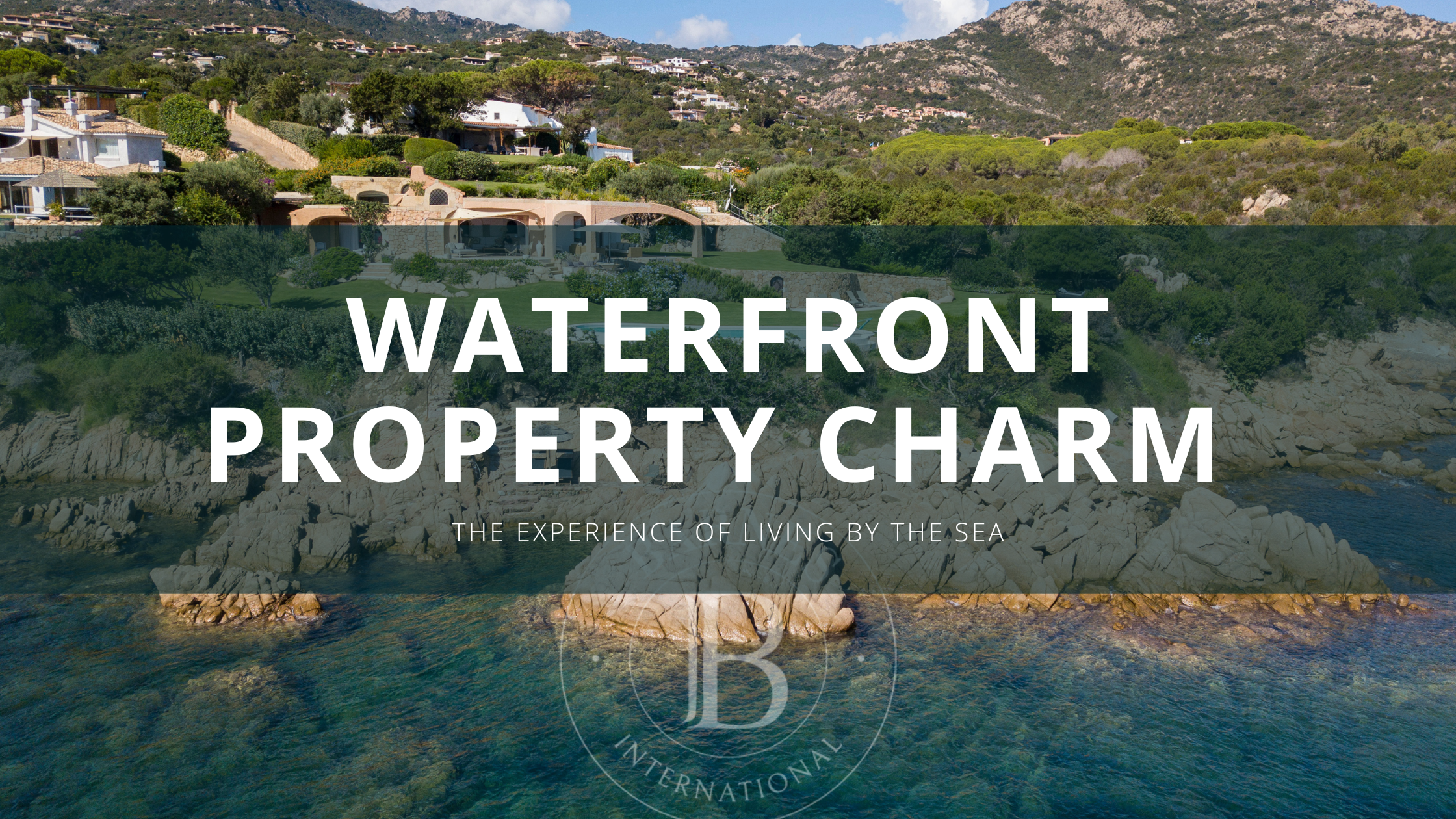 Waterfront Property Charm: The Experience of Living by the Sea
The essence of Porto Cervo lies in its elegance, tradition, and of course, the unparalleled allure of a waterfront property. Living by the sea is a dream for many, but a reality for a fortunate few. We delve into the magnetism of these exclusive homes, especially the magic of a waterfront property with direct beach access and a priceless sea view.
Awakening to the Rhythm of the Waves
Imagine waking up every morning to the soothing sound of waves crashing on the shore. The salty scent permeating the air and the boundless horizon of the sea greeting you from your terrace. Waterfront properties provide a living experience that reconnects you to nature and life's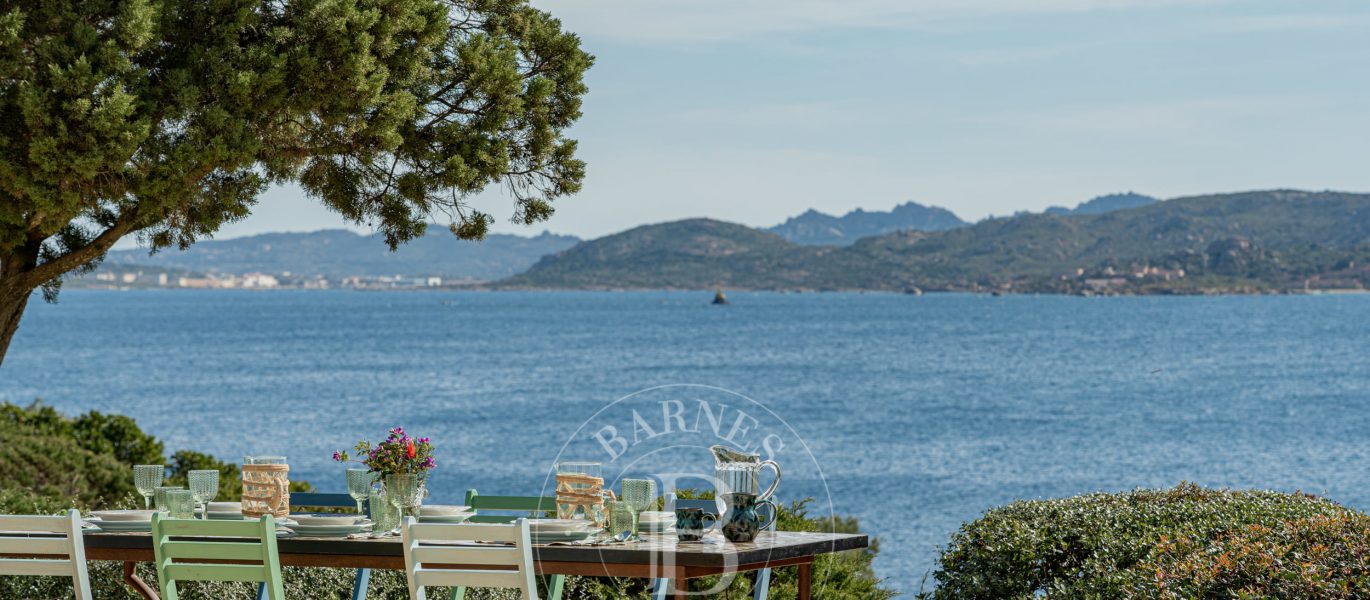 essence. Owning a seaside villa in Sardinia is truly a balm for the mind and body. The sea, with its calming effect, detaches us from daily chaos and promotes a sense of peace and well-being. Listening to the waves induces a meditative state that aids concentration and mental clarity. Proximity to the sea also stimulates creativity, allowing the brain to transition from a "busy" to a "relaxed" state and open up to new ideas. The vastness of the marine horizon induces awe and wonder, positively influencing our decision-making process and perception of time. Moreover, the negative ions in the sea enhance cognitive performance and promote a sense of relaxation and energy. In short, having a seaside villa in Sardinia not only offers a spectacular view but also contributes to our overall well-being.
A Private Entrance to Paradise
Living by the sea means enjoying privileged and direct contact with nature in all its splendors. Whether it's a morning dive or an evening beach stroll, living by the sea allows you to immerse yourself daily in nature's majesty. In real estate, villas with immediate beach access are rare. These properties are highly sought after and, due to their rarity, they possess incalculable value. They represent not just luxury but a unique opportunity to live in symbiosis with the sea. Owning one of these gems is like having an exclusive corner of paradise, an experience that few are fortunate to encounter. Each of these villas is a unique jewel in the real estate landscape, representing not just a financial investment but also an emotional and life-changing one.
Ultimate Privacy and Comfort
Waterfront properties epitomize luxury and discretion. Located in prime positions, these residences offer a retreat from the outside world, ensuring a sense of isolation and tranquility that few other properties can offer. Escaping from the bustling city life becomes an everyday experience when living in one of these homes. Their often secluded and protected location ensures a natural barrier against hustle and intrusion, making every moment spent within a true balm for the soul and senses. The architecture and design of these properties often enhance their exclusive location, with large windows offering breathtaking sea views and outdoor spaces designed for maximum relaxation and privacy. It's not just about aesthetics: security and privacy are highly valued, with state-of-the-art systems and architectural solutions aimed at ensuring the occupants' intimacy.
An Investment that Grows Over Time
Homes with sea views are not just an aesthetic luxury but represent a solid investment in the real estate world. As of August 2023, the average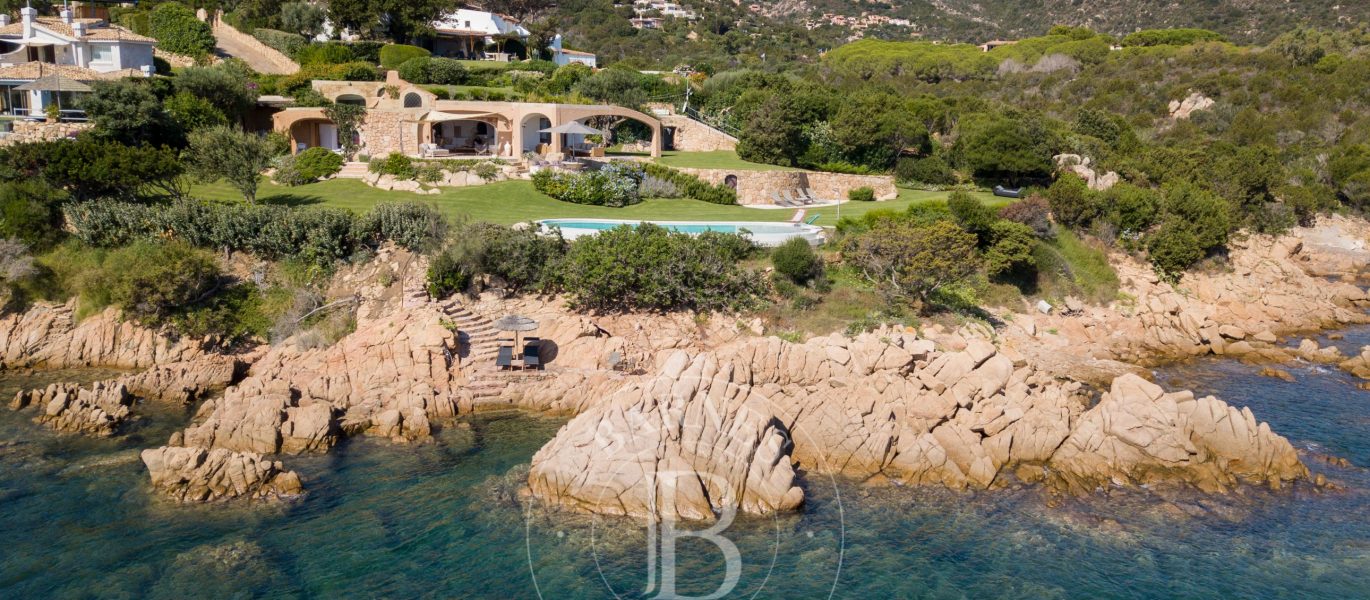 price of residential properties for sale was €7,295 per square meter, showing a slight decrease from the previous year. However, over several years, the Porto Cervo area has recorded even higher values, reaching €7,554 per square meter in April 2022. Regarding rentals, as of August 2023, the average cost was €29.52 per sqm monthly, with a peak of €30.85 recorded in 2022. These figures, provided by real estate sources, highlight how waterfront properties retain high value over time. Purchasing a seaside villa translates into a perfect blend of personal enjoyment and financial wisdom.
Conclusion
If you're seeking the Waterfront Property, comfort, and connection with nature, Porto Cervo is the ideal destination. Our real estate agency, BARNES Porto Cervo, boasts a portfolio of sea-view properties available for both purchase and rent. To explore our exclusive offerings and find your future dream residence, we invite you to browse the "rental" and "sale" sections of our website. For any inquiries or specific requests, do not hesitate to contact us through our form: our team is ready to assist you at every step of your real estate journey.